Heights Houston Tx Homes for Sale
General Information
As a top Houston Heights Realtor, the Heights Houston Tx has special meaning to me because of my strong family roots here (see About Me). Founded in 1891 by millionaire Oscar Martin Carter and annexed by the city of Houston in 1919, the Houston Heights was originally built as a master planned community for residents wanting to live outside the hustle and bustle of what is now Downtown. With its carefully thought out deed restrictions, well manicured homes and tree-lined streets, the Houston Heights has managed to maintain its historic charm while still offering its residents all the conveniences of the modern world including quaint local shops and restaurants, unique neighborhood events like "Lights in the Heights" and an eclectic small-town feel.
According to National Geographic on Foot "The Heights sits just four miles northwest of downtown Houston, but stroll the area's broad, tree-canopied esplanades and side streets dotted with homes dating from the early 1900's and you make think you've landed in a small town. Residents wave cheerful greetings as they walk dogs, tend to gardens exploding with palms, crape myrtle trees and trumpet vines, and tote farmers market finds." Heights Boulevard offers a glimpse into the past showcasing unique Heights period homes including lovingly restored Victorian and Craftsman style bungalows. The Houston Heights sits conveniently nestled between the strategically located I-10 and 610 freeways. It remains one of the city's premier historic neighborhoods with easy access to Downtown, the Galleria, Montrose, Medical center and much more.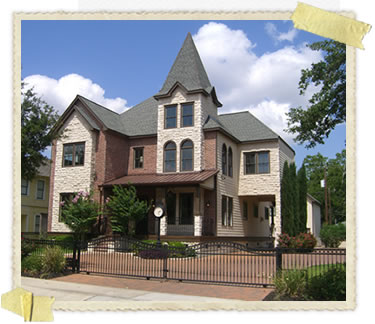 The Heights Houston Tx area consists of several smaller neighborhoods including Woodland Heights, Norhill, Sunset Heights and Shady Acres. Over the last 10 years this area has experienced a major growth spurt with many of the early 1900's period homes either remodeled or replaced with grand new homes with varying types of period architecture.
Houston Heights homes for sale have a median home size of approximately 1,710 sqft on median sized 6,600 sqft lots with pricing anywhere from the mid $300's to over $1,000,000. Median home price is $717,000.
School Information
Houston Heights are zoned to several schools in the HISD School District. For more information on schools, visit our Houston School Information page.
Important Houston Heights Links
Houston Heights Civic Club

Woodland Heights Civic Association

Sunset Heights

Shady Acres Civic Club
Map of Heights Houston Tx
Current Heights Houston Tx Homes for Sale

If you are looking for homes for sale in the Houston Heights, Woodland Heights and Norhill areas or wanting to sell your Houston Heights home, you have come to the right place. You can easily search through hundreds of Heights Houston homes, get information on the Heights community and schools and much more right here on my site. So contact me today and as your local Houston Heights Realtor and real estate expert, I look forward to serving you!


Shawn Manderscheid, your Houston Heights Realtor®.